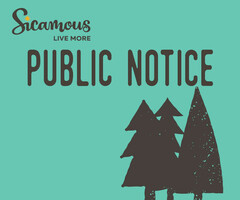 January 10, 2022—The Public Works Department has encountered challenges with equipment dedicated to sidewalk snow clearing activities.
As we work diligently behind the scenes to resolve supply issues for critical parts, we are continuing to address the sidewalk snow clearing operations by alternate means. This has resulted in our service delivery taking longer than usual.
We anticipate that in the next few days, we will once again be meeting our levels of service as outlined in our Snow Removal Policy, however, until that point,  we appreciate your patience and understanding with any delays associated with the sidewalk snow-clearing program.
Thank You. 
- Public Works