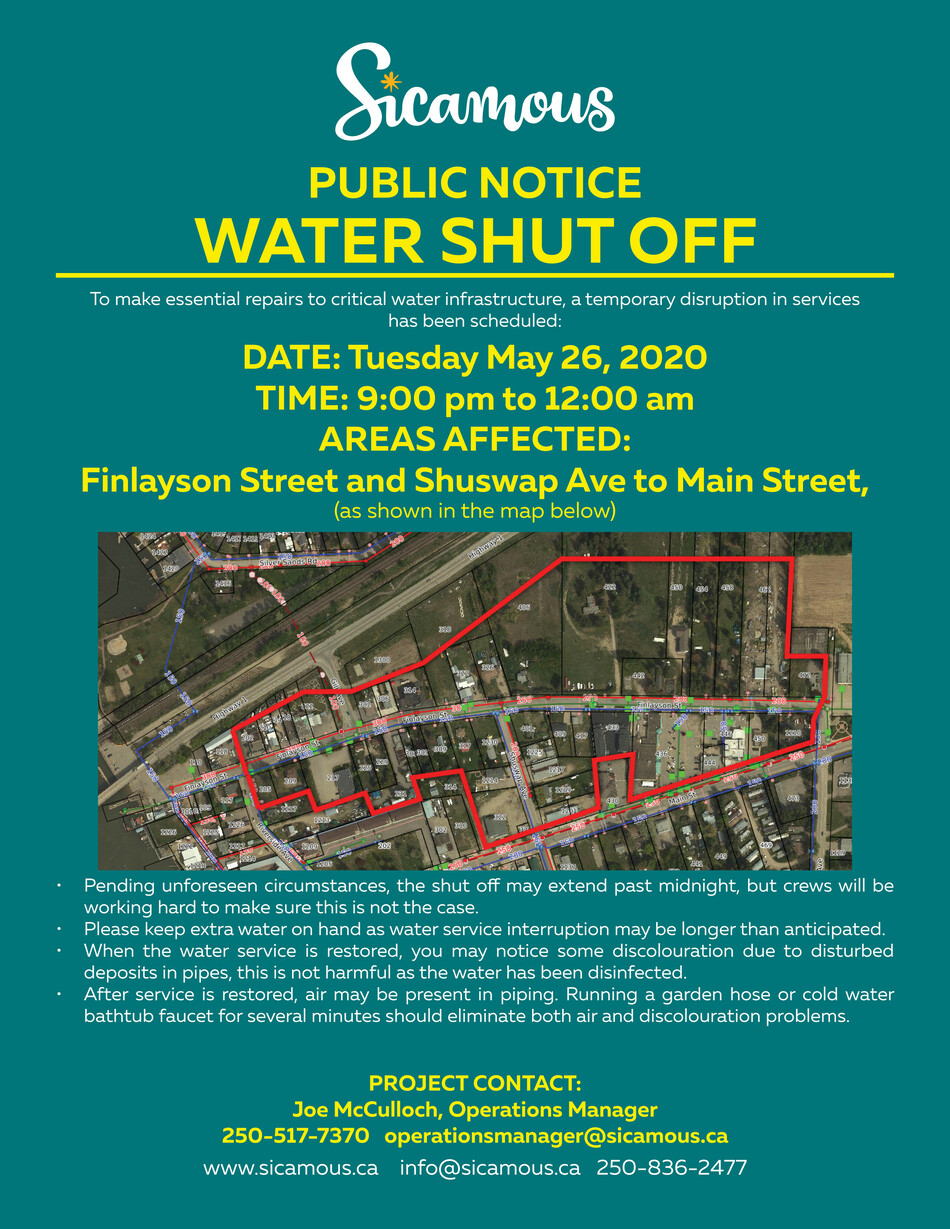 To make essential repairs to critical water infrastructure, a temporary disruption in services
has been scheduled:
Date: Tuesday May 26, 2020
Time: 9:00 pm to 12:00 am
Areas Affected: Finlayson Street and Shuswap Ave to Main Street,


Pending unforeseen circumstances, the shut off may extend past midnight, but crews will be working hard to make sure this is not the case.
Please keep extra water on hand as water service interruption may be longer than anticipated.
When the water service is restored, you may notice some discolouration due to disturbed deposits in pipes, this is not harmful as the water has been disinfected.
After service is restored, air may be present in piping. Running a garden hose or cold water bathtub faucet for several minutes should eliminate both air and discolouration problems.
Project Contact:
Joe McCulloch, Operations Manager
250-517-7370 operationsmanager@sicamous.ca