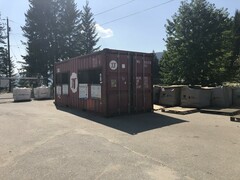 Do you have a background in solid waste management or a passion for reducing waste?
These committees will be essential to the development of a renewed Solid Waste Management Plan for the regional district. The Environmental Management Act, administered by the Ministry of Environment and Climate Change, requires that all regional districts 
prepare and submit a solid waste management plan
 to the provincial government. A SWMP reflects a long-term vision for how each regional district manages its solid waste, including diversion and disposal.