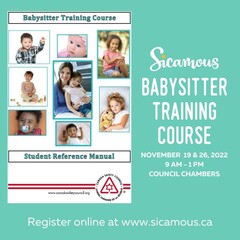 We need to fill two more spots for the Babysitter Training Course!
The District of Sicamous is offering a two-day Babysitter Training Course for ages 12+. The course will take place on November 19th and 26th, 2022 from 9AM to 1PM in Council Chambers. If you are interested, please register by Friday, November 11th.
For more information, please contact the Recreation Department at 250-836-2477 ext. 2192.