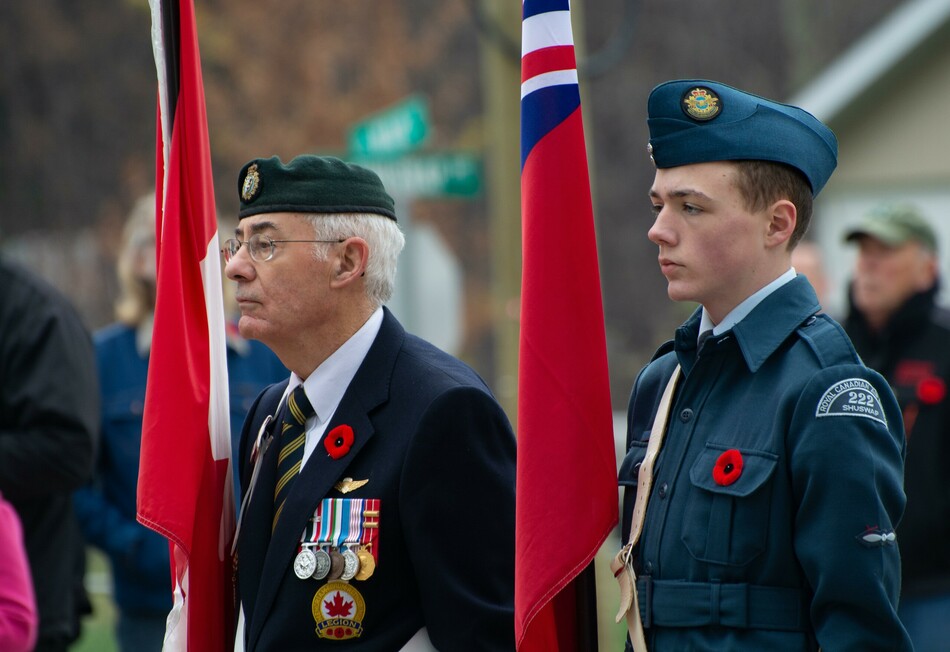 The District of Sicamous Office will be closed on November 11, 2021 for Staff to observe Remembrance Day.
"Together, we observe a moment of silence to mark the sacrifice of the many who have fallen in the service of their country, and to acknowledge the courage of those who still serve" (Legion BC/Yukon Command).
Remembrance Day Ceremonies will be held at the Cenotaphs located in Sicamous and in Malakwa. Attendees are asked to arrive before 10:45 a.m. 
The Sicamous Legion Branch #99 (322 Main Street) will open its doors following the Remembrance Day Ceremony. Capacity is currently restricted to 50 per cent (approximately 100 people); therefore, Veterans and Legion Members will be accommodated first then guests if seating is available. A small lunch will be provided. 
The Malakwa Cenotaph is located on Malakwa Road to the north of the Malakwa Elementary School. The Sicamous Cenotaph is located next to the Sicamous Legion on Main Street. 
LEST WE FORGET. 
In Flanders Fields
In Flanders fields the poppies blow
Between the crosses, row on row,
    That mark our place; and in the sky
    The larks, still bravely singing, fly
Scarce heard amid the guns below.
We are the Dead. Short days ago
We lived, felt dawn, saw sunset glow,
    Loved and were loved, and now we lie,
        In Flanders fields.
Take up our quarrel with the foe:
To you from failing hands we throw
    The torch; be yours to hold it high.
    If ye break faith with us who die
We shall not sleep, though poppies grow
        In Flanders fields.