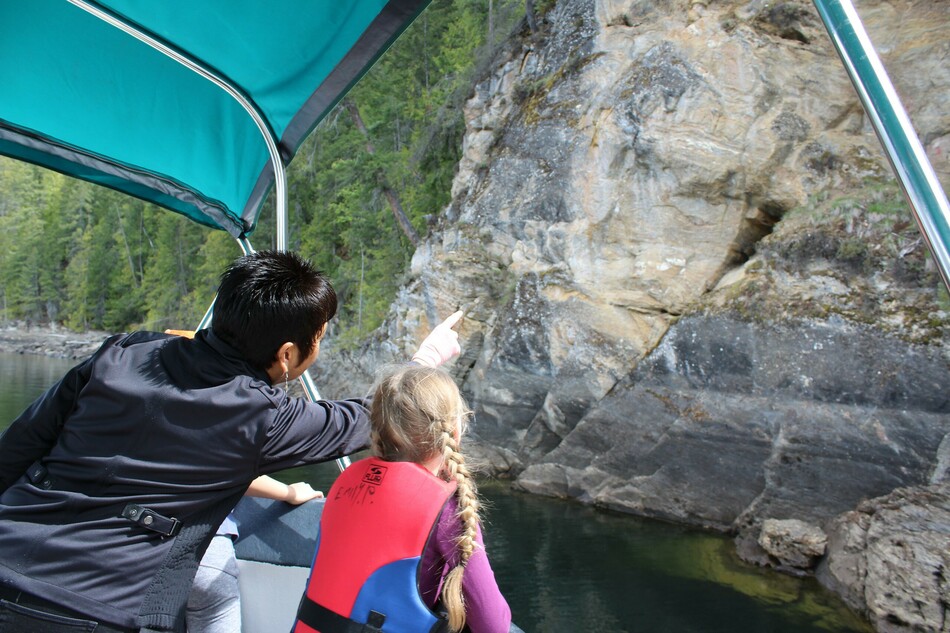 On May 2, 2022, the After-School Programs from Sicamous and
Splatsin
embarked on a houseboat journey to locate and translate the Secwépemc pictographs located on Shuswap Lake.
Former Splatsin Kukpi7 (Chief) and Elder, Gloria Morgan, joined the students, sharing pictograph explanations, words in Secwepemctsin (language) as well as traditional stories, songs, and drumming.
This was a collaborative event hosted by the District of Sicamous and Splatsin Recreation Departments, who are working together to organize shared experiences for the communities' youth.
This is the first of what will hopefully be many adventures together!
We would also like to take the opportunity to thank
Twin Anchors Houseboat Vacations
for donating the houseboat that made this trip possible.
-30-
Contact Information: 
Jason Freund, Community Services Manager 
jfreund@sicamous.ca | 250-836-5268