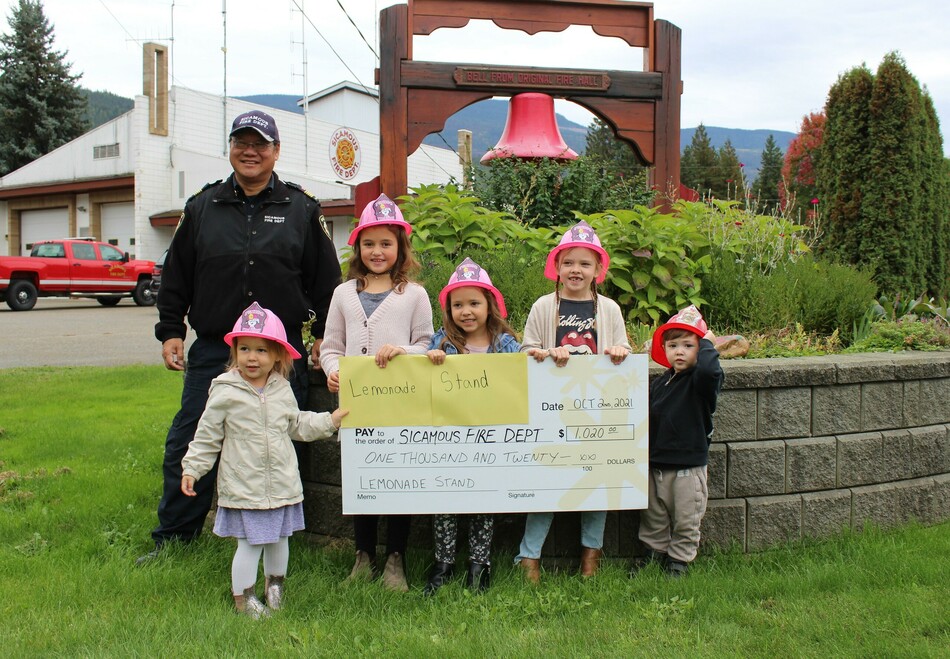 Over the weekend, Fire Chief Brett Ogino was grateful to receive a generous donation for the Sicamous Fire Department from a thoughtful group of young citizens ages two to seven - Harlowe Bird, Aleeah Bird, Avery Sanche, Kennedy Sanche and Jase Sanche.
During the Two Mile Road wildfire, the two families organized a lemonade stand for the firefighters and experienced tremendous support from the community. Dawn Backs from Snacktastic and Dr. Carol Connick from the Sicamous Community Health Centre both agreed to match the money raised for a total donation of $1,020. 
Sidney Clark, mother of Harlowe and Aleeah Bird, said the lemonade stand was part of the children's summer bucket list. After learning about the wildfire situation, they made the decision to donate what was raised as a thank you to the firefighters for all their hard work. 
The Sicamous Fire Department would like to extend its gratitude to the entire community for the overwhelming support it has received.