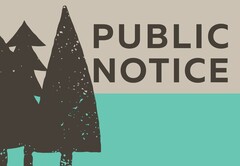 A Special In-Camera Meeting of District of Sicamous Council will be held at 3 p.m. on Thursday, September 22, 2022 in Council Chambers, 446 Main Street, Sicamous.
This meeting will be closed to the public under section 90 (1)(j) of the Community Charter.
THIS NOTICE is given this 21st day of September 2022.
Kelly Bennett, Corporate Officer
District of Sicamous