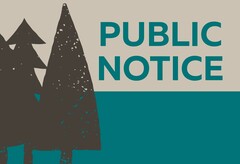 June 1, 2022 – Early this morning, District Bylaw Enforcement discovered that 16 storm grates within the municipality had been tampered with on Shuswap Avenue, Finlayson Street and Paradise Avenue.
The District Operations Manager was immediately notified, and Public Works dedicated resources to address the situation. RCMP have been advised and a file has been opened as this is not the first occurrence of such tampering.
In all instances, the grates for the storm sewer system were pulled and dropped into the catch basins, creating the potential for serious injury and risk of property damage.
If anyone has information regarding this matter of public safety concern, please contact the Sicamous RCMP Detachment at 250-836-2878.
-30-