Job Posting: Temporary Labourer
Posted On: Apr 04, 2023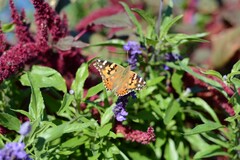 The District of Sicamous is hiring a temporary labourer for a term from April 24 to September 1, 2023.
This is an entry level position that involves a high degree of manual labour and requires considerable physical effort and agility.  The duties consist of a variety of construction and maintenance tasks stemming from the District's municipal operations.
To explore this opportunity, please email your cover letter and resume to hr@sicamous.ca by 4:30 p.m. on April 14, 2023.