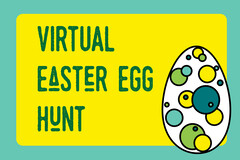 The District of Sicamous realizes that during this time kids are having a hard time understanding why things are the way they are. We are hoping by offering this virtual Easter Egg Hunt we can provide some normalcy during this trying time. Please remember social distancing is the utmost importance during this time.
How to participate:
Download colouring pages from here or pick up a package Askew's, Loonie Toonie or the Bargain Shop.
Decorate your eggs and hang them in your windows or in your yard!
Go for a social distancing walk on Sunday and find as many eggs as you can!
Take pictures and post them to the Rec Programs Facebook or use the hashtag  #sicamoussocialdistancing on Instagram!
We can't wait to see your photos!
The poster with the rules is here.
Download the colouring pages here.