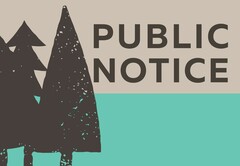 The District of Sicamous has started conducting semi-annual water meter readings. Meters are read twice a year in June and December, with bills being forwarded the following month (January and July) and due March 1st and August 31st.
Please ensure outdoor meter sensors on your property are visible and/or accessible to be read during this time. The readings are expected to take place for the next two weeks.
Visit the Utilities page to learn more about billing, rates, payments and more.