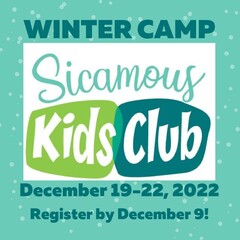 Are you looking for childcare for your little ones in Grades K-6 from December 19-22, 2022?
The Sicamous Kids Club Winter Camp has spaces available! Activity Leaders plan a variety of fun activities including crafts, games and outdoor play.
Winter Camp is $45 per day and runs from 8:00 am until 5:00 pm. The registration deadline is December 9th at 4:30 p.m.. There will be no additions or exceptions made after this date, so please register by the deadline.