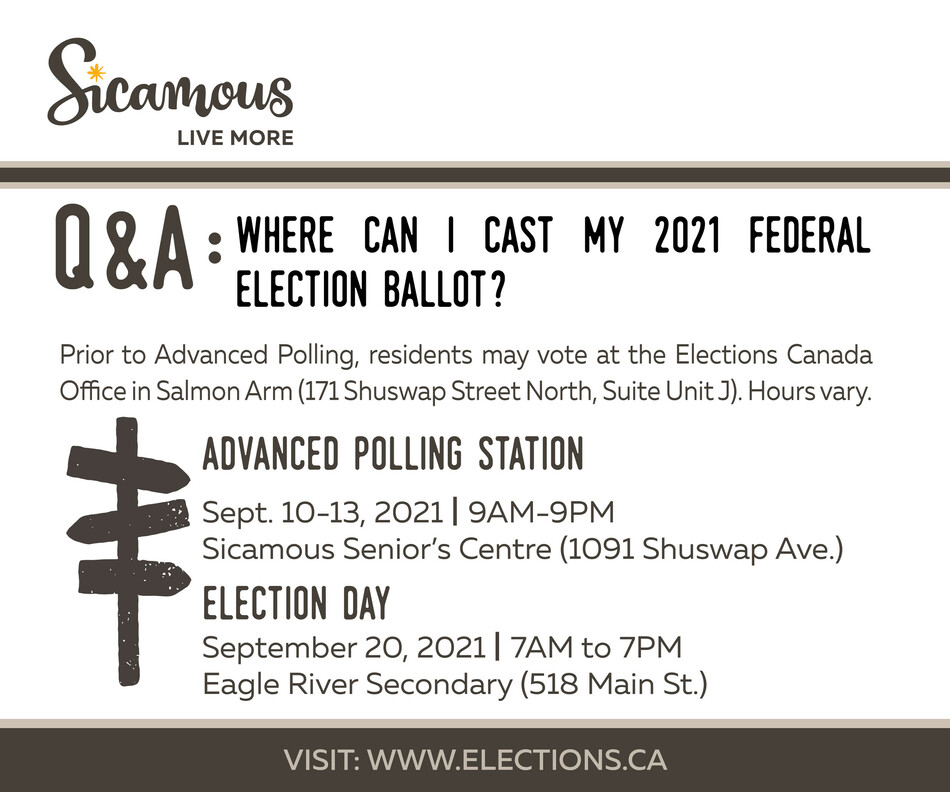 Canada votes September 20, 2021!
To learn more about the upcoming 2021 Canadian Federal Election, please visit Elections Canada. 
Hours for the Salmon Arm Elections Canada Office can be found here. 
Please Note: The Government of British Columbia has confirmed "Proof of vaccination will not be needed to vote in-person in the September 20 federal election, or in-person at advance polling places."