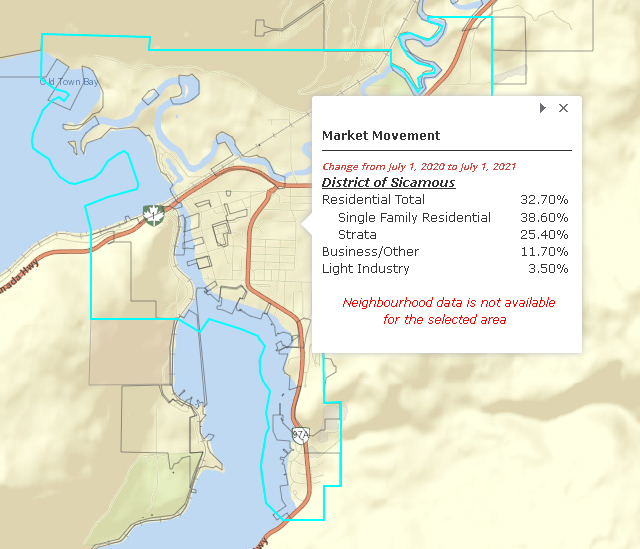 2022 Property Assessments for the District of Sicamous demonstrate average percent changes of 38.60% for Residential, 25.40% for Strata Residential, 11.70% for Business and Other, and 3.50% for Light Industry.
"A common misconception is that a significant change in your assessed value will result in a proportionately significant change in your property taxes. The most important factor is not how much your assessed value has changed, but how your assessed value has changed relative to the average change for your property class in your municipality or taxing jurisdiction." - BC Assessment
Learn more about the relationship between property assessments and property taxes here.
Please note that the deadline to file a Notice of Complaint (Appeal) for your Assessment is January 31, 2022. To learn more about this process, visit the Appeals webpage.
Resources: