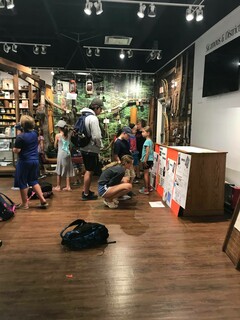 August 27, 2021—A new school year is just around the corner and the District is excited to kickstart its sixth year of After School Club, offering students a fun and safe space to spend their time after school.
Recently, the Recreation & Events Department released an After School Club Survey and results have reaffirmed the community's need for after school programming. A greater number of families have communicated they require full-time care, and in many cases, for more than one child.
Ruth Cordonier will be returning as the primary instructor, and with increased program interest, the District is currently searching for a second Activity Leader so the program can accommodate more students and families.
"We are happy to welcome back Ruth Cordonier as an instructor in what will be her fourth year facilitating After School Club. Her passion to engage with students through nature, craft, and play has made her a true asset to our program," says Recreation & Events Manager, Jamie Sherlock.
Along with hiring an additional instructor, increased program interest has also prompted changes to the program's registration process and policies. Families will now be required to pre-register their children online, subscribe monthly, and commit to the days they require care for their child(ren).
Parents are invited to learn about these changes and program details in the After School Club FAQ. Anyone interested in the Activity Leader position, is encouraged to apply.
-30-
Resources: