Seeking Applications for After School Activity Leader
Posted On: Aug 31, 2021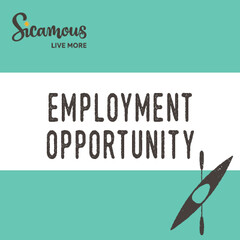 Under the direction of the Recreation and Events Manager, the Activity Leader will provide direct leadership, instruction, and supervision of recreational activities for children aged 5-12 years for the After School Club. These activities may include, but are not limited to, outdoor recreation, arts, crafts, sports, games, music, dance, play and day trips.
Competition Number: 17-2021
Job Title: Activity Leader 
Position Type: Temporary
Expected Term: September 13, 2021 to June 23, 2021 
Closing Date: Friday, September 10, 2021 
Learn more by viewing the Job Posting and Job Description.