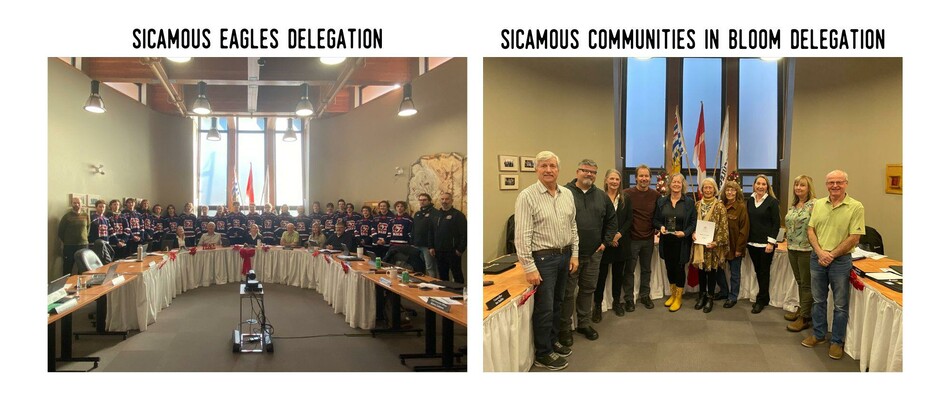 Did you know that you can request to attend a council meeting as a delegation?
Delegation is the term used for an individual or group who appears before the council (or an advisory group of council) in order to:
Make a presentation;
Enter a request for action;
Bring council up to date on a project, idea or concept; or
Provide further information on an issue currently before council for a decision. 
Recently, Sicamous Communities in Bloom and the Sicamous Eagles Junior B Hockey Club attended regular council meetings as delegations. 
During the Sicamous Communities in Bloom update, volunteer Deb Heap shared plans for 2023 and announced, that in addition to being awarded five blooms in 2022, Sicamous received the Year of the Garden Award. During the Sicamous Eagles presentation, the players and coaches introduced themselves to council members.  
Learn more about appearing as a delegation!