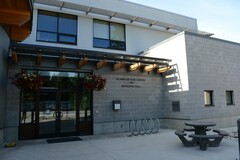 The District of Sicamous is seeking individuals to serve on a Housing Committee being established by the Mayor under Section 142 of the Community Charter. The Housing Committee will consider the housing needs of the community and offer local perspectives to District of Sicamous Council.
Duties and responsibilities include:
Guiding policy, strategic direction and implementation of various housing attainability goals, policies, guidelines, and regulations stemming from housing needs assessment reporting.
Promote and facilitate collaboration between the government, non-profit sector, and market sector in pursuing attainable housing.
Support the provision of attainable housing for seniors, families, and the labour force in accordance with the Official Community Plan, the Housing Strategy, and housing needs assessment reports.
Identify various housing accessibility models with the aim of supporting a demographically balanced community.
The Housing Committee will be comprised of six members appointed by the Mayor – three seats held by Councillors and three seats by non-council members within the community. Applications are being accepted for a Non-Profit Sector Housing Provider, a Market Sector Housing Provider, and a representative from the general Community.
If you are interested, please apply in writing no later than January 28, 2022. Please direct any questions to District Planner Sarah Martin at 250-836-5261 or smartin@sicamous.ca.
-Original post November 29, 2021
Resources: