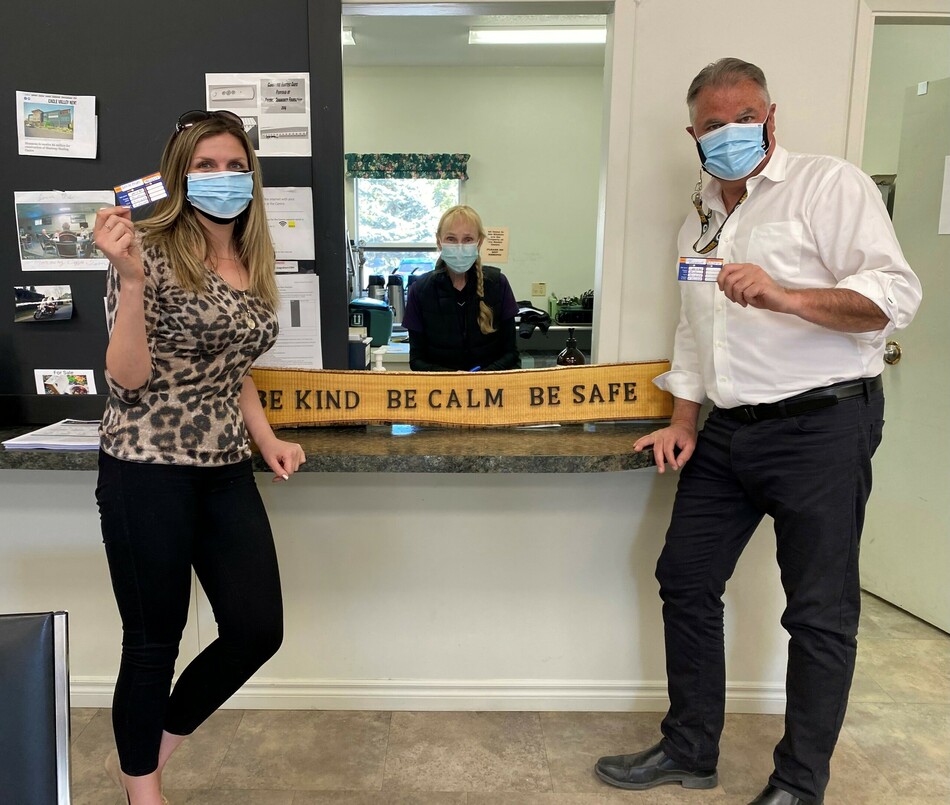 Sicamous, have you registered for your COVID-19 vaccine appointment?
On April 20, 2021, Town Manager Evan Parliament and Corporate Officer Jennifer Bruns were thrilled to receive their vaccines at the local community clinic with the assistance of our community's devoted Public Health Nurse, Donna Helgeson.
The District of Sicamous reminds residents to take advantage of the Community Clinic available to residents 18+. We also want to thank the nurses and health care workers who have made this clinic possible with their time, dedication, and care.
You can register for your vaccine appointment by calling 1-833-838-2323 7 a.m. to 7 p.m., seven days a week. 
Remember to be kind, be calm and be safe. We are in this together.