Do you need a new bus service between towns?
Posted On: Jul 31, 2023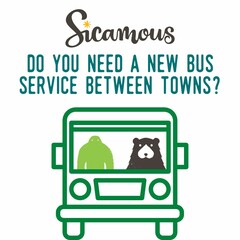 Sicamous residents! We would love to hear your thoughts about establishing a bus route from Golden to the Okanagan.
Pacific Western Transportation (PWT) is considering adding consistent bus routes (similar the Greyhound which was cancelled in 2018) from the Alberta border to the Okanagan.
To do this and acquire the regulators' permission to operate, they need:
To ensure there is demand for such a route.
Prove this demand using research.
There are 12 questions on their survey which take about five minutes to complete. The survey closes on August 14, 2023. Your feedback matters!