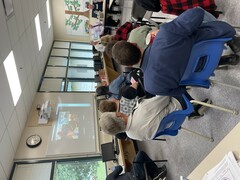 On May 23, Eagle Valley Community Support Society and health/wellness advocates Pamela Beech and Siobhan Rich invited the community to an education session regarding our area's awareness and response to the use of illicit and other drugs, and how we can support the needs of drug users in a safe environment for all.
The turnout was incredible and was a good start to looking into what is happening around the community. Presenters included:
Michelle Monsigneur, Mental Health and Substance Use Clinician (Interior Health Authority)
Jeff Connor, Legal Substance Counsellor (Interior Health Authority)
Myanne Peacock, Youth Harm Reduction Coordinator (Interior Health Authority)
Heather Lee, Regional Harm Reduction Coordinator (Interior Health Authority)
Suzie Cameron, Community Paramedic (BC Emergency Health Services)
Murray McNeil, RCMP Sergeant
Kris Johnson, Mental Health Coordinator (SD 83)
Lyle Chapman, Principal of Eagle River Secondary
Missed the live session? You can watch the recording on our YouTube Channel here!
*Please note, the sound improves around the six minute mark for the first presenter and you may want to skip ahead. The sound improves again at the 26 minute mark.