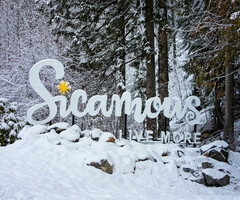 These entry-level, seasonal positions report directly to the Public Works Supervisor or designate and involve a high degree of manual labour; requiring considerable physical effort and agility. The duties consist of a variety of construction and maintenance tasks stemming from the District's municipal operations. This job involves outdoor work in difficult conditions including (but not limited to); heat, rain, wind, snow, dust, traffic, odors etc. The incumbent is required to take appropriate steps to follow safety protocol, exercise courtesy and tact when dealing with coworkers or members of the public.
Competition Number:21-2021
Job Title: Labourer (2 positions)
Position Type: Temporary Full Time
Term: November 22, 2021 to February 11, 2021
Closing Date: November 12, 2021
In compliance with Article 10.01 of the Collective Agreement, applications are invited by the undersigned up to 4:30 p.m. Friday, November 12, 2021
If you are interested in these positions, please view both the Job Posting and Job Description.