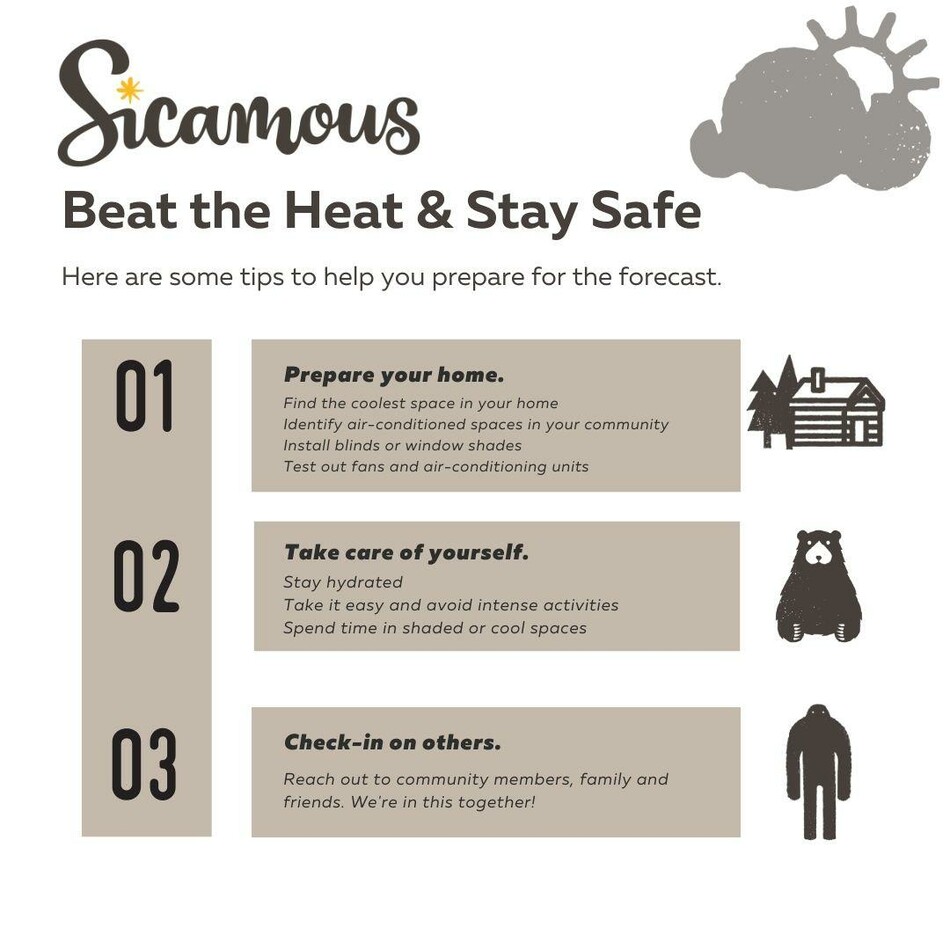 The weatherman has spoken and it's looking like extreme heat in Sicamous this week. Now is the time to prepare yourself and your home for a challenging week of heat.
PREPARE YOUR HOME.
Find the coolest space in your home and prepare to sleep there if the space gets too warm.
Identify air-conditioned spaces in your community and plan to spend time there.
Install blinds or window shades to keep the sunshine out.
Practice keeping windows closed during the day and open during the night.
Test out your fans or air-conditioning units
TAKE CARE OF YOURSELF.
Stay hydrated! Focus on drinking lots of water, even when you are not thirsty.
Take it easy and avoid intense activities in the heat.
Stay out of the sun and spend time in shaded or cool spaces.
CHECK-IN ON OTHERS.
Reach out to community members, family and friends.
We're in this together!
For more information on how to stay safe in extreme heat, visit www.interiorhealth.ca/stories/summer-safety-tips-protect-yourself-summer-heat.