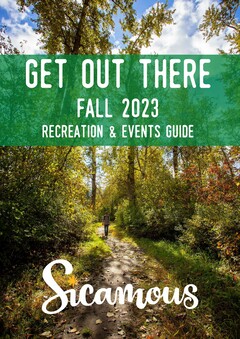 We are happy to share that the Fall 2023 Recreation & Events Guide is now live! Due to the large file size, it may take a few moments to load. 
District of Sicamous Recreation & Event Guides feature programming offered by both the District of Sicamous and non-profit organizations. The intent of these guides is to promote recreation, health and wellness within the community.
Do you have an idea for recreational programming? Are you an instructor? Connect with the District's recreation programmer Jamie Sherlock by calling 250-836-2477 or emailing recreation@sicamous.ca. The District is open to new ideas on how to expand recreational programming and make recreation more accessible to the community.