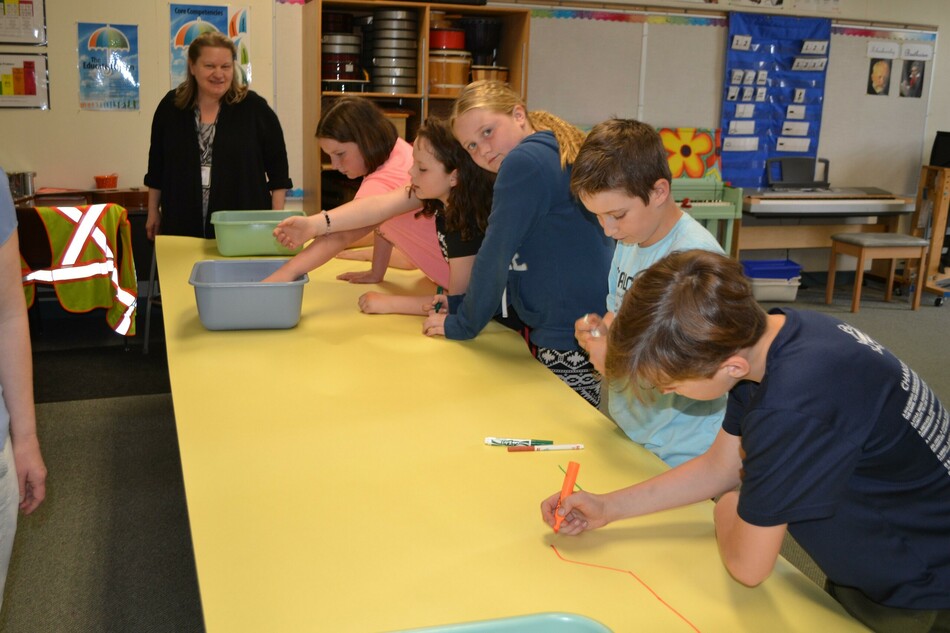 On May 16, Members of the Wellness Committee visited with a group of Parkview Elementary Students to discuss our "Live More" Engagement Initiative. 
The kids were asked "If you were the Mayor of Sicamous what would you do to make life better for families?" We had them participate by drawing their responses. The kids were great participants and gave us some great information to include in the Plan. Affordable housing, more recreational opportunities, more commercial opportunities were among some other very creative suggestions on how they would make our great community better for families. We have hosted similar engagement workshops with the grade 10-12's at Eagle River Senior Secondary and the Chamber of Commerce.
The Wellness Committee will be at events through our the community over the summer getting input from residents on the Plan!
The masterful art work of the Parkview Elementary students will be displayed at the District offices from June 10 to June 21.