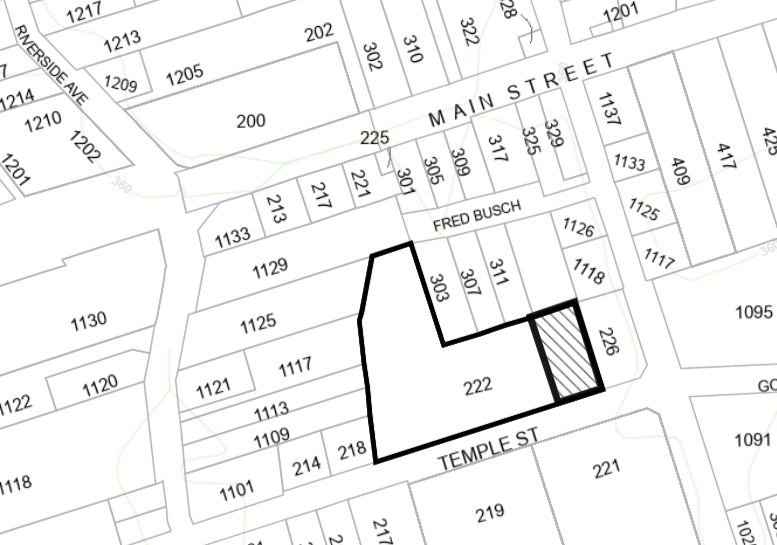 A Public Hearing will be held on Wednesday, May 26, 2021 at 5:00 p.m. in Council Chambers (District of Sicamous Municipal Office, 446 Main Street, Sicamous, BC, V0E 2V0) to consider District of Sicamous Official Community Plan Amendment Bylaw No. 1002, 2021 and District of Sicamous Zoning Amendment Bylaw No. 1003, 2021.
The purpose of this application is to re-designate and rezone a 2,000 square metre portion of the subject property, legally described as Lot A District Lot 452 Kamloops Division Yale District Plan 11010 Except Plan 15712 (222 Temple Street), for a single family dwelling and to support a subdivision. A copy of the draft bylaws and attachments may be viewed here.
If you believe that your interest in property is affected by these bylaws, you will be afforded an opportunity to be heard at the Public Hearing or to submit written comments, respecting the bylaws. 
The public is encouraged to submit their comments in writing prior to the Public Hearing. Comments received by 4:30 p.m. on Tuesday, May 25, 2021 will be provided to Council. You may submit comments:
via email to publicinput@sicamous.ca;
via regular mail to Box 219, Sicamous BC, V0E 2V0; or,
hand delivered to 446 Main Street, Sicamous, BC (please note that this option is subject to Provincial Health Orders regarding the COVID-19 pandemic)
Pursuant to Provincial Health Officer's Order, "Gathering and Events – March 31, 2021," members of the public are prohibited from attending Council meetings and public hearings in person until the Order is rescinded or amended. For those wishing to attend, the format has been adapted to allow online participation in accordance with the Province of BC's Ministerial Order M192, allowing local governments to hold electronic public hearings during the COVID-19 Provincial State of Emergency.
To attend the Public Hearing electronically, please join us via ZOOM: https://us02web.zoom.us/j/84243364235