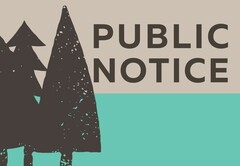 A Special Council Meeting is being held on Friday, May 12, 2023 for council to consider adoption of the Financial Plan Bylaw (2023-2027) No. 1041, 2023 and 2023 Tax Rates Bylaw No. 1042, 2023. 
On May 10, the chief financial officer provided a presentation on the financial plan and an opportunity was provided for public input. Following the opportunity for public input, council gave the financial plan bylaw and 2023 tax rate bylaw three readings. 
Date: Friday, May 12, 2023
Time: 9 a.m. 
Location: Council Chambers - Municipal Hall (446 Main Street) and via ZOOM


Resources: