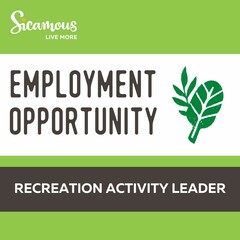 The District of Sicamous is looking for a Recreation Activity Leader.
Under the direction of the Community Services Manager or designate, the Activity Leader will provide direct leadership, instruction, and supervision of recreational activities for children aged 5-12 years for the After School Kids Club. These activities may include, but are not limited to, outdoor recreation, arts, crafts, sports, games, music, dance, play and day trips.
As well, the Activity Leaders will provide supervision and oversight for evening recreational programming for all age groups.
Job Title: Recreation Activity Leader
Position Type: Temporary
Expected Term: September 6 to June 28
Closing Date: Thursday, September 1, 2022
To explore this exciting opportunity, please email your cover letter and resume by September 1, 2022 at 4:30 p.m. to hr@sicamous.ca.