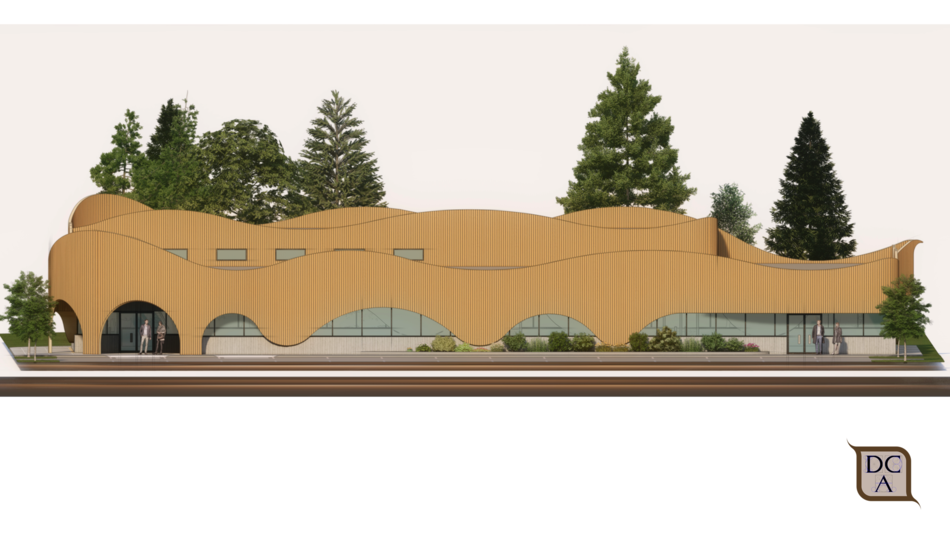 The District of Sicamous is excited to announce some changes to the design of the Shuswap (Secwépemc) Healing Centre located at 200 Main Street and provide a project update for the community.
The preliminary exterior designs were crafted though a visioning process facilitated by Douglas Cardinal, a world-renowned Indigenous architect working alongside Scott Builders Inc. to bring the project to life. The design renderings demonstrate the orientation of the 15,000 square-foot building, its form and character, as well as the relationship of the building with the natural environment. An important consideration in the project design is the preservation of existing greenspace.
The future home of the Sicamous Community Health Centre will also encompass allied health services, shared community space, a centre for traditional Indigenous healing and an accommodation unit for visiting health professionals.
Take a look at our Frequently Asked Questions about the Shuswap Healing Centre Project for more information about what health services will be provided, why 200 Main Street was chosen, and if there will be overnight stays for patients at the centre (spoiler, the answer is no).
What's changed? An archaeological assessment has been completed and as a result, the building location has shifted eastward and the shape has been modified, with no impact to the square footage of the building.
The project is being funded by the Rural and Northern Communities Fund of the Investing in Canada Infrastructure Program, the Province of British Columbia through the Ministry of Municipal Affairs and District capital reserves. Additional funding for equipment is being pursued through the Shuswap Hospital Foundation and the District will utilize the Canada-Community Building Fund for greenspace enhancement.
We've updated our Shuswap (Secwépemc) Healing Centre Capital Project page and new renderings of the building and site can be found here.