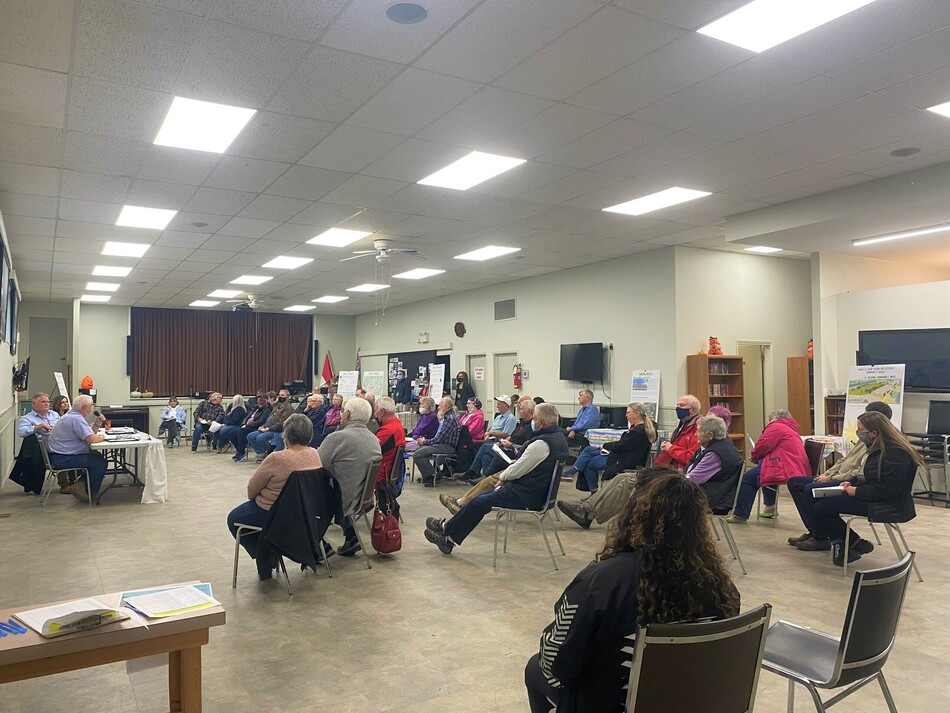 Thank You!
We would like to thank residents who participated in yesterday's Town Hall Meetings both in-person and online. We had lots of feedback on the online experience and will make improvements going forward. Thank you for your patience with us.
Due to COVID-19 and regional indoor gathering restrictions, in-person attendance was limited to a maximum of 50 people; however, the meetings were also hosted online via ZOOM.
Councillor Bob Evans acted as the moderator and directed questions from the public to the panel: Town Manager Evan Parliament, health-care consultant Dr. Avein Saaty-Tafoya, and Habitat for Humanity Kamloops Executive Director Bill Miller. While all questions may not have been able to be answered at the Town Hall Meetings, the District is committed to responding to each question and will share the responses through our communication channels.
We would also like to thank Tkwamipla7 Edna Felix and Tkwamipla7 Theresa Williams from Splatsin who joined us during the evening meeting and spoke to the significance of the Shuswap Healing Centre.
Mayor Terry Rysz addressed attendees at the close of each meeting. In total, District Staff noted 49 in-person attendees and 34 online participants during the first meeting held at 3:00 p.m. and 41 in-person attendees and 28 online participants at the second meeting held at 6:00 p.m.
The Meetings were hosted at the Sicamous Seniors Centre on Shuswap Avenue. Many thanks to the society for being wonderful hosts and to all those who leant a helping hand, including Velma Fletcher, Elaine Butler and Fred Weir.
If residents were unable to attend, the ZOOM Recordings may be viewed 
here
.