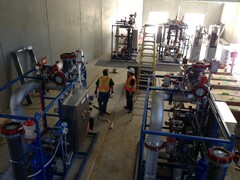 Are you a self-motivated individual with experience in municipal utilities or water distribution?
The District of Sicamous is looking for a utility operator!
This position reports directly to the Operations Manager or designate and will assist with the operation of the water distribution network and the water treatment facility, as well as duties associated with the wastewater treatment facility and wastewater collection system.  In addition, the incumbent will be called upon to perform and participate in variety of construction and maintenance tasks central to the District's infrastructure and operations.  Duties will involve the operation of equipment and manual labour as required.
To explore this opportunity, please email your cover letter and resume to hr@sicamous.ca by 4:30 p.m. on April 21, 2023.