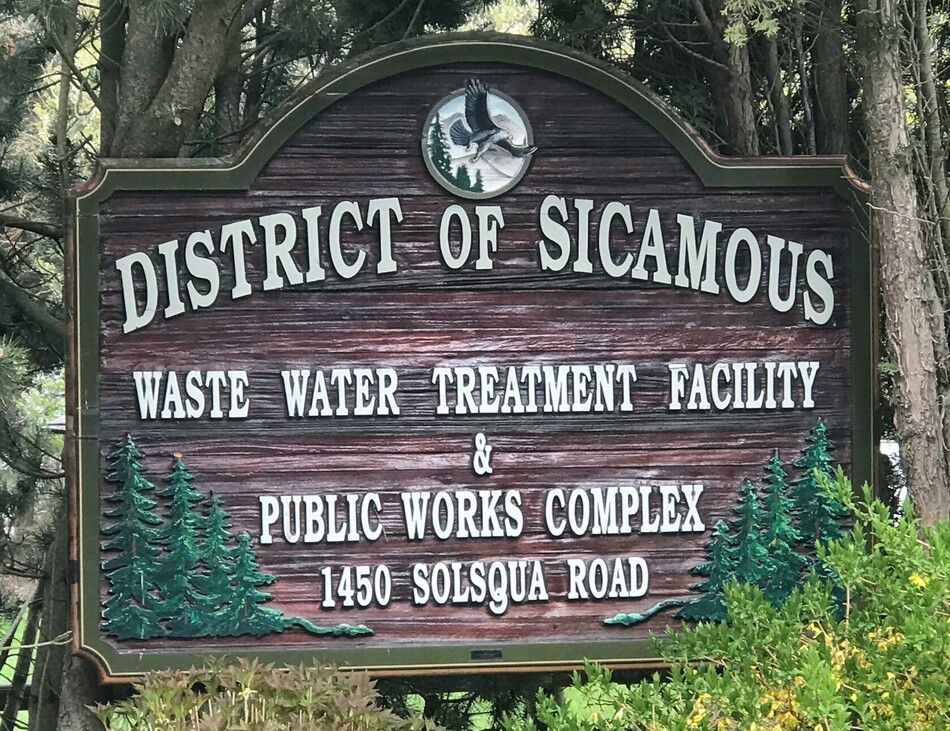 FOR IMMEDIATE RELEASE:
May 10, 2022—The District of Sicamous is pleased to announce that upgrades to the Wastewater Treatment Facility are now complete.
In addition to improving effluent screening and treatment, the District is now able to submit an application with the province to increase the overall wastewater capacity for the municipality - a benefit for Sicamous as the community continues to grow.
"The District would like to acknowledge that the much-needed upgrades were made possible with contributions from the Government of Canada and the Government of British Columbia," says Mayor Terry Rysz. "I would also like to commend District Staff for their dedication to the project and for seeing it through to finish line."
In 2018, the District received $1.2 Million in federal and provincial funding through the New Building Canada Fund – Small Communities Fund (NBCF-SCF). The shared financial contribution of the federal and provincial governments amounts to two thirds of the project, with the District contributing one third through a combination of development cost charges (DCCs) and the use of District reserves.
Upgrades completed through the NBCF-SCF include the enhancement of the aeration system, three wastewater lift-station generators, a new wastewater treatment plant standby generator, a headworks screening system with odour control capabilities, and the addition of tertiary filtration.
-30-
For additional information, please contact:
Darrell Symbaluk, Operations Manager  
District of Sicamous
P: 250-836-2477 Ext. 5001
E: dsymbaluk@sicamous.ca    
Original Post - May 10, 2022