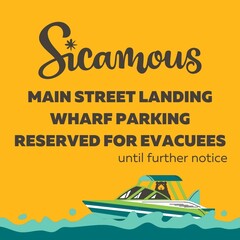 Main Street Landing public wharf is being reserved for evacuees until further notice to accommodate those who have had to evacuate their homes by boat due to the wildfire situation in the North Shuswap.
Evacuees who require a boat slip are encouraged to contact District Bylaw Enforcement at 250-833-6952 or bylaw@sicamous.ca.
If you have accommodation to offer to evacuees, please fill out this form:
Thank you in advance for your kindness.
We can work together as a community to get through these challenging times.