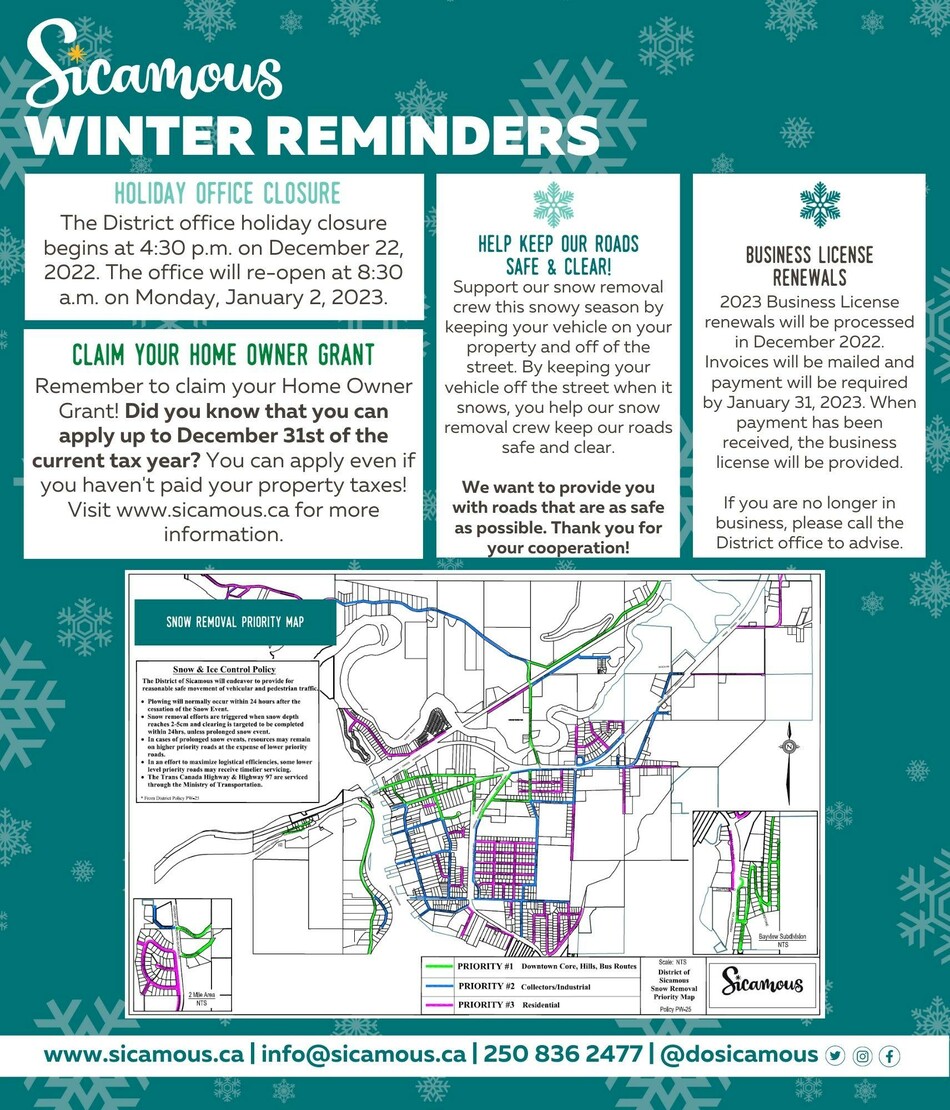 Winter has arrived! Here are a few friendly reminders from your District. 
Apply to the District's Snow Removal Equipment Registry
The District of Sicamous is creating a Snow Removal Equipment Registry to provide private contractors with the opportunity to supplement snow removal activities for the District in cases of extreme weather. Learn more here!
Service Requests for Area Highways (AIM Roads)
Did you know that highway snow removal is handled by AIMS Roads?
AIMS Roads now has an Online Service Request Form.  AIM can also be reached 24 hours per day, seven days a week by phone at 1-866-222-4204 or by email at aimcommunications.ca@acciona.com.