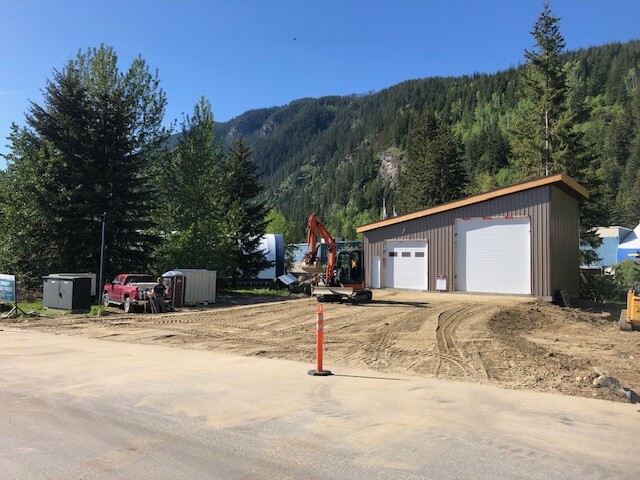 The $1.7 Million Community Bio-Heat Project will aid in the production of clean energy and the reduction of greenhouse gas emissions within the municipality.
The facility is located at 510 Thomsen Place, and consists of a biomass boiler heating system and boiler house that will repurpose wood waste into fuel and provide thermal heat to buildings within the Sicamous Industrial Park.
To date:
Electrical services have been installed, and building energized;
Biomass boiler has been delivered and is being installed in the building;
Programable Logic Controllers (PLC) have been installed;
Energy distribution line to TA Main building has been completed;
Energy distribution line to TA tent is 60% complete;
Energy distribution line within industrial park is 60% complete.
The project is on track for substantial completion by end of June. The system will be fired up and tested at that time, and formal commissioning is planned for the fall.
Check out the Community Bio-Heat Facility project page here!