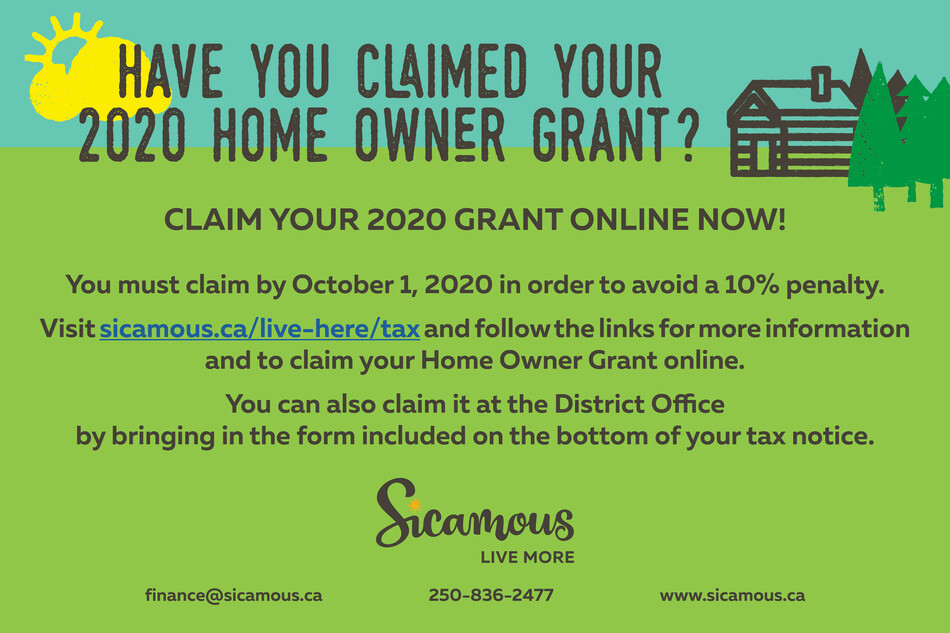 Have you claimed your 2020 Home Owner Grant?
CLAIM YOUR 2020 GRANT ONLINE NOW!
You must claim by October 1, 2020 in order to avoid a 10% penalty.
Visit sicamous.ca/live-here/tax and follow the links for more information and to claim your Home Owner Grant online.
You can also claim it at the District Office by bringing in the form included on the bottom of your tax notice.
Email: finance@sicamous.ca
Phone: 250-836-2477