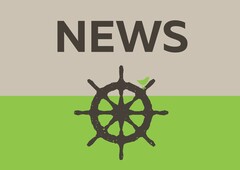 June 18, 2021—The District of Sicamous (DOS) is excited to welcome back in-person attendance at Regular Council Meetings & Public Hearings as of next Wednesday – June 23, 2021.
Please note, seating in Council Chambers is limited to 17 persons including Staff and Council due to current restrictions on indoor gatherings. Additional seating will be reserved for delegations who choose to address Council in person and general public attendance will be accommodated on a first-come-first-serve basis.
The DOS will uphold the EPA Mask Mandate and PHO on Gatherings and Events, therefore masks, contact tracing and social distancing will be followed. Meetings and Public Hearings will continue to be hosted electronically via ZOOM as permitted under Ministerial Order M314 until otherwise announced by the Province of British Columbia. 
Any questions can be directed to Corporate Officer Jennifer Bruns at 250-836-2477 or jbruns@sicamous.ca.  
-30- 
Additional Resources:
How to attend meetings virtually