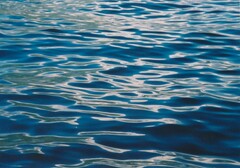 The use of water for sprinkling or other non-essential purposes is regulated within the District between May 15th and September 15th of each year. 
When is water sprinkling permitted? 
Between the hours of 7:00 and 11:00 a.m. and 7:00 and 11:00 p.m.  
Odd numbered residences may water on odd numbered days. 
Even numbered residences may water on even days.  
What are the regulations for automated sprinkling systems?
On any day of the week, automated sprinkling is permitted for a maximum of one hour per programmed cycle between the hours of midnight (12:00 a.m.) and 5:00 a.m. 
Are there exceptions? 
Watering for the purpose of maintaining and stabilizing newly seeded areas or new turf is permitted for two weeks from the time of seeding or placement. Property owners are asked to take steps to ensure water conservation whenever possible. 
Where are water regulations stipulated?
Regulations are outlined within the Water Regulations, Rental and Connection Charge Bylaw No. 185, 1995. Learn more by visiting the Bylaws & Bylaw Enforcement webpage.