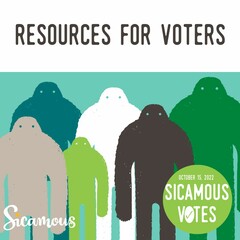 Be a voter this October!
The District of Sicamous is happy to provide voters with resources to ensure that their participation in the 2022 General Local Election is confident and informed.
Learn about resident electors and non-resident property electors.
Learn about voting in local elections, voter eligibility and local elections legislation.
View the Candidate Profiles of the individuals running for District of Sicamous Council in the 2022 General Local Election.
Learn about who does what in local elections! This includes who to contact about specific questions you may have about the 2022 General Local Election. This website also has key information for candidates and elector organizations and provides resources for third party advertising sponsors.