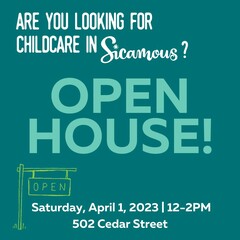 Kids Kingdom Childcare Society is hosting an open house this Saturday from 12-2PM. Bring your family to tour the facility (502 Cedar Street) and meet the new childcare team!
In February, Amar and Kiran Kallu were awarded the contract to operate the District-owned childcare facility. They have teamed up with local childcare provider Krystal Allen who will be managing the facility. 
They look forward to welcoming you! Refreshments and snacks will be provided.
Want to connect with Kids Kingdom Childcare Society? Email kidskingdombc@gmail.com.
Background Information: