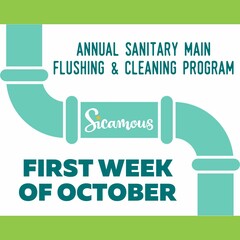 The annual sanitary main flushing and cleaning program will begin during the first week of October. The project will be carried out by contractor Special T Cleaning. It will take a few weeks.
During flushing, we recommend that you keep toilet lids closed to avoid potential splashing which may result from increased pressure.  
If you require further information, please contact the Utilities Department at 250-836-4105 or email info@sicamous.ca.