What is a Council Resolution?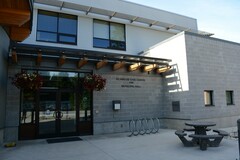 Local governments make decisions by bylaw or resolution. A resolution is a formal expression of opinion, will or intent. Resolutions are adopted for a number of decisions such as providing staff direction to review the establishment of a new bylaw or authorizing the District to enter into an agreement. 
Resolutions are also an important policymaking tool and are annually presented to regional, provincial and federal local government associations who then lobby the provincial and federal governments to enact change. 
Each year, Council submits resolutions to the Southern Interior Local Government Association (SILGA) for consideration at its Annual Convention. If endorsed, the resolutions are submitted to the Union of BC Municipalities (UBCM) which are then presented to its membership at the Annual Convention. Council may also submit resolutions to the Federation of Canadian Municipalities (FCM), which focuses on local government issues that are national in scope.
Resolutions provide local governments the opportunity to express their concerns, share their experiences and take a united position.